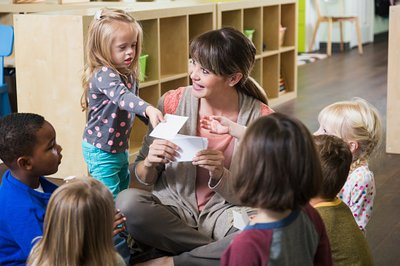 VOC18 is a national organization piloting its groundbreaking programs in Ohio.THE VISION
By sharing lived experiences and through collaboration with law enforcement, mental health and medical professionals and other similar organizations, VOC18 is building a foundation of advocacy, awareness, resources, and support for children with disabilities and their families.

THE MISSION
To reduce the risk of abuse, neglect, and exploitation of children with disabilities.

ACCOMPLISHING THE MISSION
VOC18 is accomplishing its mission through:
AWARENESS/ADVOCACY • COLLABORATION •EDUCATION •EMPOWERMENT • JUSTICE • RESPECTAWARENESS/ADVOCACY:
The goal of VOC18 is to create awareness of the global epidemic of the abuse of children with disabilities and to advocate for them.
COLLABORATION:
Through collaboration of local, state and national organizations, VOC18 seeks to form partnerships to strengthen its mission and vision.
EDUCATION:
VOC18 believes that education of children with disabilities, their families and the community is essential to the prevention of abuse.
EMPOWERMENT:
VOC18's position is that through appropriate education, children with disabilities will develop self-awareness of their bodies and be able to identify unsafe situations and how to tell people in their safe circle if they feel they have been abused.
JUSTICE:
VOC18's position is that the path to justice, in whatever form, should be equal and accessible to all.
RESPECT:
VOC18's philosophy is that everyone should be treated with dignity, equality, and respect. Everyone's voice has a right to be heard.